More about American Dollars
1 US Dollar (US$) = 100 cents. Notes are in denominations of US$1000, 500, 100, 50, 20, 10, 5, 2 and 1. Coins are in denominations of US$1, and 50, 25, 10, 5 and 1 cents. A 25 cent coin is commonly referred to as a quarter, a 10 cent coin is a dime, a 5 cent coin is a nickel, and a 1 cent coin is a penny.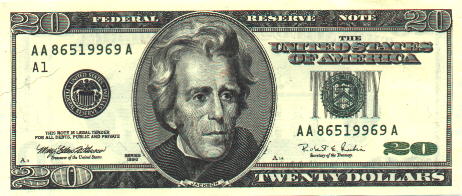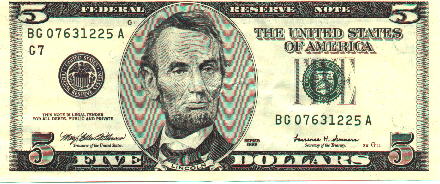 Special Drawing Right
The SDR (special drawing right) is an international reserve asset created by the International Monitary Fund in 1969 and allocated to its members to supplement existing reserve assets. The value of the SDR is determined daily on the basis of a basket of five currencies: the U.S. dollar, the German mark, the French franc, the Japanese yen, and the Brittish Pound sterling. More information is available from the IMF web site.